NJHS
2021-2022 Officers

President: Logan J.
Vice President: Danika H.
Secretary: Matthea P.
Treasurer: Mariana O.
Historian: Adeline A.
2021-2022 Projects
School-Wide Project:
Williamson County Children's Advocacy Center Toy Drive
Tutoring - After School Care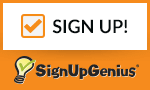 Service Projects:
Fall Festival:

Meetings
(3:45 - 4:30 p.m.)
September 14
October 5
November 1
December 7
January 11
February 8
March 1
April 5
May 13
Upcoming Events
Fall Festival Work Day (10/29)
*Becoming a Member*
At the end of the 3rd quarter, invitations for membership are sent to 6th & 7th grade students who have an 85% average and 20 hours of service.